Much of the quantitative data used for this analysis was collected via the Learning Power Platform. While experimenting with the Authentic Inquiry methodology, participants used this online platform created by our partner organization JEARNI to document their progress. By answering the same questionnaire before and after completing the 8 steps of the Authentic Inquiry, participants were able to observe the changes in their way of learning regarding the Learning Power's eight dimensions: orientation to learning, mindful agency, sense-making, creativity, curiosity, belonging, collaboration, and hope and optimism.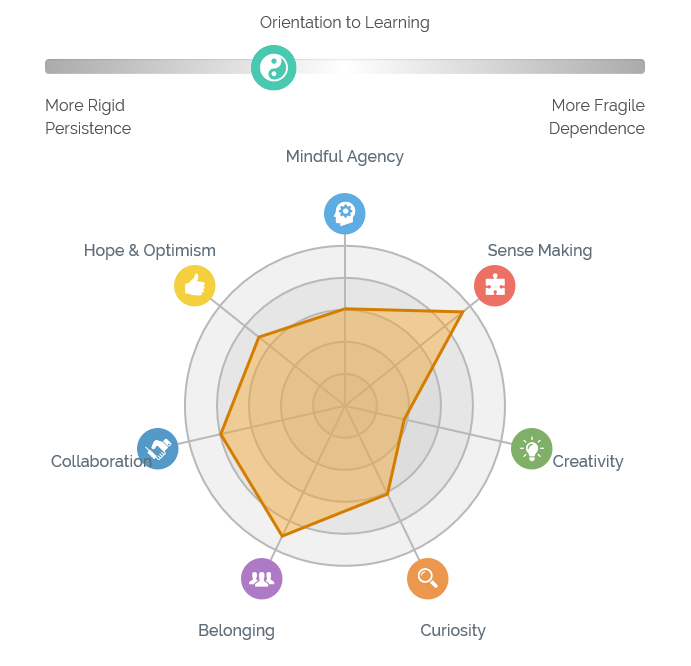 In general, the first results show that the impact of Authentic Inquiry on participants is greater with regard to their sense of collaboration, belonging, mindful agency, creativity, and optimism. Individual experiences, however, vary greatly and no strong trends emerge regarding the development of these different dimensions.
The University of Gloucestershire is also finalising the research article on these pilot projects. A summary of the final research document and a complete report on the quantitative section, based on analysis of Learning Power Platform data, will soon be available on the RENYO website at the following link.