Coordinator:
University of Gloucestershire
United Kingdom

The University of Gloucestershire (UOG) is a diverse, vibrant community of 9,000 undergraduate students, 1,000 postgraduate students, 40,000 alumni and 1,000 staff from all across the world. With campuses in Cheltenham and Gloucester, the University offers its students a specialised and dynamic place to learn, grow and make lasting connections. UOG focuses on excellence in teaching, with a mission to enable its students to achieve their full potential through a rich and broad experience. UOG prides itself on building close relationships between students and staff, and on serving the wider community through promoting its economic, cultural and social wellbeing.
Fachhochschule Dresden
Germany

The Fachhochschule Dresden – University of Applied Science (FHD) was founded in 2012 and established several study programmes. Fashion Design, Graphic Design, Media Computer Science and Media Design, Business Administration, Tourism and Event Management, Nursing and Health Care Management as well as Social Pedagogy and Management, which is the most important study programme with approximately 400 students.
Fundacion Diagrama Intervención Psicosocial
Spain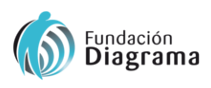 Fundación Diagrama Intervención Psicosocial (FDIP) is a non-profit organisation that, since 1991, has been taking care of the needs of vulnerable people and people in social difficulties; always defending and promoting Human Rights. Its main objective is to promote the development of centres, programmes and research aimed to the prevention, treatment and integration of people in social difficulties or at social risk, especially children, families, young people, women and dependants.
Jearni Ltd
United Kingdom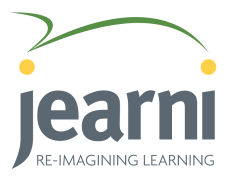 Jearni helps individuals, teams and organisations become better at learning. It does this through unique Learning Power diagnostic tools and supporting people in authentic enquiry journeys which contribute measurably to data – inform local solutions and empower self-directed, resilient learners. 'Learning Power' is a term which describes this approach – resilient people are a pre-requisite for resilient practices at all levels of society.
Complex problem solving, critical thinking and creativity are the three most important capabilities for thriving in the 'Fourth Industrial Revolution'. These are not traditionally developed through legacy learning and development systems because they require real-world, purposeful contexts, the ability to work across silos, new measurement models and courageous leadership. Our vision is to use Learning Power and Authentic Enquiry to enhance these capabilities in individuals, teams and organisations across the world.
CESIE
Italy

CESIE is a non-governmental organisation, established in 2001, inspired by the work and theories of the Italian sociologist Danilo Dolci (1924-1997). CESIE contributes to the active participation of people, civil societies and institutions through the implementation of projects in various thematic areas, towards the promotion of growth and development, always valuing diversity in ethics and human development.