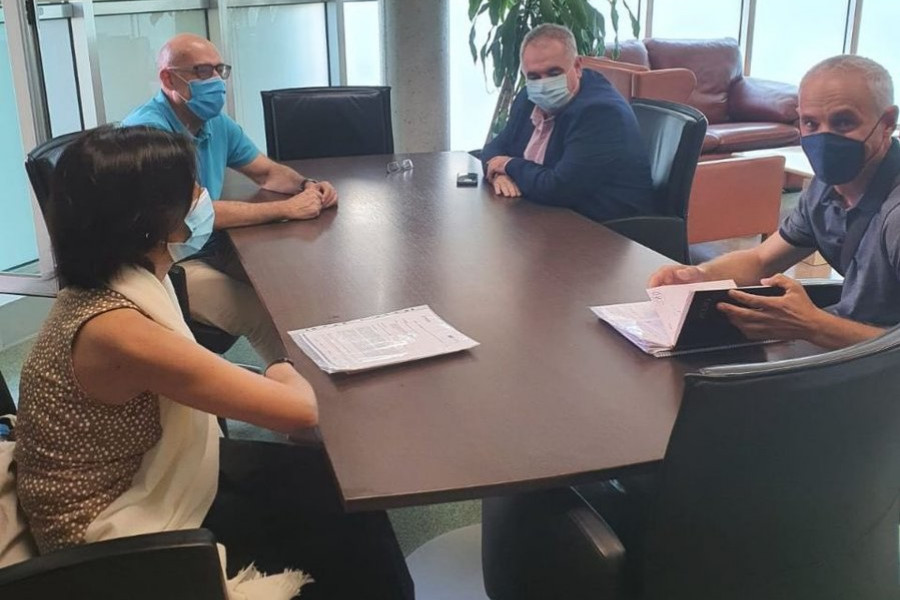 Fundación Diagrama colaborará con la Consejería de Mujer, Igualdad, LGTBI, Familias y Política Social del Gobierno de Murcia para desarrollar en la Región la siguiente fase del proyecto europeo RENYO ('Re-engaging young offenders with education and learning'), liderado por la Universidad de Gloucestershire (Reino Unido) y cofinanciado por el Programa Erasmus+ de la Unión Europea. Diagrama participa en él como socio, junto con la Universidad de Ciencias Aplicadas de Dresden (Alemania), el Centro Europeo de Estudios e Iniciativas (Italia) y Jearni Ltd (Reino Unido).
El pasado 14 de julio se llevó a cabo una reunión en la Consejería para presentar esta colaboración. En ella estuvieron presentes Raúl Nortes, director general de Familias y Protección de Menores; Pedro Molina, jefe de Servicio de Ejecución de Medidas Judiciales de Menores; Jesús Teruel, coordinador de centros y programas de Fundación Diagrama en la Región de Murcia; y Raquel Jiménez, responsable de Investigación y Desarrollo de la Fundación.
El objetivo del proyecto RENYO es formar a educadores y educadoras para conseguir que las personas menores que cumplen una medida judicial de internamiento recuperen o estimulen su interés por la educación y el aprendizaje. Para ello, en primer lugar, el personal de uno de los centros gestionados por la Fundación en Murcia, dependientes de la citada Consejería, será formado en la metodología de 'indagación auténtica'. Esta metodología consiste en guiar al alumnado para que descubran sus intereses educativos a través de sus propias narraciones, conduciéndoles a elaborar productos con los que adquirirán conocimientos que pueden contribuir a mejorar su reinserción social. Tras la formación, se pondrá en práctica con las personas menores del centro, evaluando a continuación los resultados obtenidos.
Para realizar el proyecto se emplea además una infraestructura digital que servirá, por un lado, al personal del centro para acceder a recursos pedagógicos y, por otro, a las personas menores para determinar sus áreas educativas de interés.